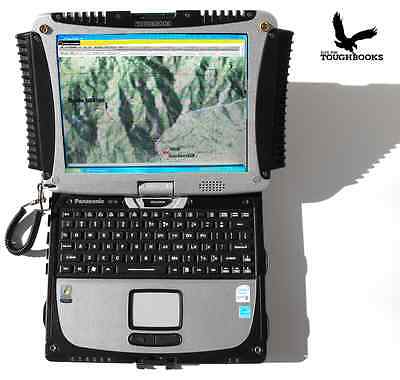 BLACK HAWK USA  at
PanasonicToughbooks.net
™
Sells Professionally Refurbished  Panasonic Toughbooks  around the World. Whether Law Enforcement, Firefighting, Engineering, Geology or businesses seeking a  Rugged GPS Enabled Laptop, Black Hawk at PanasonicToughbooks.net meets this need.  Black Hawk USA operates in Northern California in the Bay Area and near the Oregon border. Since its inception in 2009, Black Hawk USA has quadrupled in size and in sales.  Beginning with the sale of several laptops on eBay, Black Hawk USA out grew that business practice to focus directly with the consumer eliminating the middle man. By going online and selling through the PanasonicToughbook.net website, Black Hawk USA increases product options, volume of products and the ability to communicate directly with clients.  Black Hawk USA prides itself on INTEGRITY and believes in treating customers with respect, providing them the options of on-going Tech Support and Product Support.  These values helps make our business a fun and great place to work. Black Hawk USA is always incorporating, discovering and encouraging its employees to devise, develop, recommend and create ideas by focusing on customer requirements and learning about technology that customers will need in the future. 
JOB OPPORTUNITY   NORTHERN CALIFORNIA

Job Description       

Data Specialist - Rhonert Park CA

Tracking Code  167573 (PART TIME POSITION)
Please Send Resumes and Cover Letter to

Christina Handcart  Christina@PanasonicToughbooks.net
Black Hawk USA:
  At
PanasonicToughbooks.net
™
If you match our Qualifications listed and are in search of a exciting employment opportunity, Attach a copy of your resume along with the title of the position you are applying for. After you have submitted your resume via email to Black Hawk USA to through the link
HERE
  please continue to the bottom of the job description to formally apply online to the opportunity. Please submit your formal Resume in Word format. The Data Specialist will provide research and consultation services in support of internal customers (administration, programs & resource development) and enterprise objectives.
The Data Specialist will provide research and consultation services in support of internal customers (administration, programs & resource development) and enterprise objectives.
Essential Job Functions:
Perform data research, modeling, segmentation and analysis to include in-depth analytical studies involving data sets
Develop self-service tools and dashboards to assist customers with reporting needs
Develop custom reports and ad hoc reports as necessary to support, establish, maintain and improve respective business strategies
Contribute to the development of an organizational wide data analysis methodology
Measure and record essential information related to various customer groups' business objectives and processes
Continually seek to improve data analysis processes, tools and procedures
Conduct ongoing data cleanup and optimization across our core databases
Assemble, organize, interpret and communicate findings intelligibly for both technical and non-technical stakeholders and employee.
Serve as a liaison to data analysis vendors contracted at times to support the Black Hawk USA team
Leverage online analytics tools like Google Analytics to provide traffic analysis to the organization's various web content teams
Required Skills
Demonstrated skill in analyzing and interpreting data
Ability to effectively communicate technical information to non-technical individuals
Familiarity with statistical principles, tools and practical methods for use in solving problems and making important discoveries related to business strategies and objectives
Strong understanding of relational databases, data queries and business intelligence dashboards
Working knowledge of the Microsoft Office suite of products, including MS Word, MS PowerPoint, MS Excel, MS PowerPoint, MS Excel, and MS Project
Demonstrated ability to self-start and work as part of a team
High level of professionalism
Strong written and verbal communication skills
Detail oriented
Strong customer service skills
Must be able to travel
Strong multi-tasking and time management skills
Required Experience
Bachelor's degree preferred; concentration on business, mathematics or statistics preferred. One (1) to three (3) years professional experience, and six (6) to twelve (12) months experience with data analysis.
Black Hawk USA and PanasonicToughbooks.net is an Equal Opportunity Employer:
It is our policy to provide equal employment opportunity for all applicants and employees. Black Hawk USA does not unlawfully discriminate on the basis of race, national origin, sex (including pregnancy and childbirth, or related medical conditions), color, religion, ancestry, age, physical or mental disability, legally-protected medical condition, family care status, veteran status, marital status, sexual orientation, or any other basis protected by state or federal laws. Current and post military experience applicants are encouraged to apply. This is a Part Time Position which may lead to a Full Time Position.
---
JOB  OPPORTUNITY  RENO NEVADA
Job Description 

Electronic / Electrical Engineering - Reno NV

Tracking Code  168970 (FULL TIME POSITION)


Please Send Resumes and Cover Letter to

Christina Handcart  Christina@PanasonicToughbooks.net

Black Hawk USA:
  Works hard to develop new ideas in product marketing and development.  Our current Product is the flagship of our industry.  Black Hawk USA is now expanding into new areas of opportunity.  We are seeking a candidate who can work with a team developing new ideas and technologies for Military Contracts.  Seeking individuals with experience in optics, pan and tilt mechanical engineering as well as thermal imaging.  Black Hawk USA is seeking a candidate with a background in Injection moulding, Cad Design for development of product housing and military hardware integration.  This is a Tech/Engineering postition where a 4 year degree is desirable, however experience with 2 years AA or combined college courses and experience can offer the best experience for the position.  Areas of proficiency should include: Budgets, Team Project with all engineering, technicians and IT Staff.
This is a full time position as a Tech Specialist leading to an incorporated engineer position.  Requires day-to-day management of engineering operations working with design and development staff. At chartered level, you will have a more strategic role, planning, researching and developing  new ideas. Your relevant skills and experience, will require Product Management, Research and Development of various products you have worked on which would include any consultancy work.  Telecommunications and defense industries, as well as scientific, medical and educational institutions ideal.Must be able to solve complex problems that you have to find solutions to. Ideal requirements would require a foundation with, BTEC HNC, HND or degree in electrical or electronic engineering, or engineering technology. Black Hawk USA works in many time zones of Ireland, Australia, New Zealand, South Africa, United States, Afghanistan and Canada requiring non-conventional hours of operation.
Course work study should include:  

Building services engineering
Mechanical engineering
Physics and applied physics
Aeronautical engineering mechatronics
Software engineering
Nanotechnology
Maths
Computer science
Other subjects you would need include:

Building services engineering
Mechanical engineering
Physics and applied physics
Aeronautical engineering mechatronics
Software engineering
Nanotechnology
Maths
Computer science
Ideal Requirements

Excellent math, science, technology and IT skills
The ability to analyse complex problems and assess possible solutions
The ability to explain design ideas clearly
Strong decision-making skills
Excellent communication skills
The ability to prioritise and plan effectively
Good budgetary skills
Excellent teamworking and people skills
A comprehensive understanding of electrical health and safety regulations
Economic opportunities offer: